Guests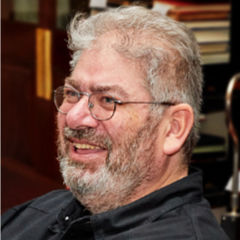 Ben Aaronovitch
Born and raised in London Ben Aaronovitch had the sort of unrelentingly uninteresting childhood that drives a person to drink or Science Fiction. The later proved useful in his early career when he wrote for Doctor Who (before it was fashionable), Casualty and the cheapest soap opera ever made - Jupiter Moon. Alas his career foundered in the late 1990s and he was forced to go out and work for living. It was while running the Crime and Science Fiction sections at the Covent Garden branch of Waterstones that he conceived the notion of writing novels instead. Thus was the Rivers of London series born and when the first book – Rivers of London - proved to be a runaway success he waited all of five minutes to give up the day job and return to the bliss that is a full time writing career. He still lives in the city that he modestly calls 'the capital of the world' and says he will leave when they prise London from his cold dead fingers. He promises that he is already hard at work on the next Peter Grant novel and not computer games - honest.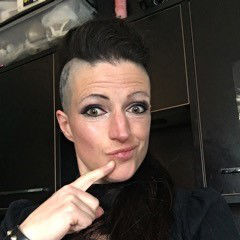 Tanya Roberts
Tanya Roberts is a cartoonist who works in the comic book industry but has also had projects from the gaming and animation industry. Her clients include: Disney, Dreamworks, Netflix, Lego and American Greetings, amongst others.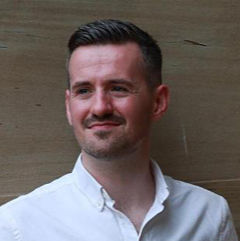 Gary Chudleigh
Gary Chudleigh is a prolific comic writer from Glasgow. He's best known for writing LEGO comics, including Ninjago, Avengers, Jurassic World, and Spider-Man. He's also the co-creator of the BHP Bold Universe, which includes four unique superhero titles set in Scotland.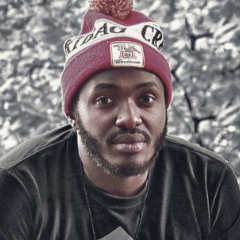 Etienne Kubwabo
Etienne Kubwabo is a film-maker, writer and has gone on to write, direct and produce award-winning documentaries, short/full-length feature films and over 120 music videos. He is currently telling the story of Scotland's first black superhero, DJ E.T through the comic book 'Beats of War'.
David Powell
David is Archive Manager for DC Thomson & Co Ltd whose titles encompass Beano, The People's Friend, The Sunday Post and The Scots Magazine. Working with his team, he makes the company's back catalogue of comics, art work, newspaper, magazines, photography and business records accessible to creatives within the company for reuse, commercialisation and inspiration. He recently worked with Beano and Somerset House on the blockbuster exhibition Beano: The Art of Breaking The Rules which featured over 150 items from the archive collections of DC Thomson. His favourite Beano character is Calamity James.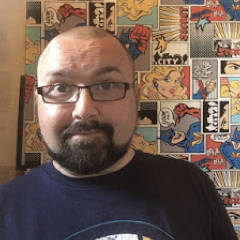 Paul Bristow/Magic Torch Comics
Paul Bristow, writes fiction, folk tales and comics, sometimes all at once. He is the founder and main practitioner for social enterprise Magic Torch Comics CIC, which works with schools and community groups across Scotland to tell stories using comics. Those stories have included moments from Scottish history, forgotten folklore and superhero epics – all created collaboratively with young people and a team of artists. Paul was named as one of the Big Issue's Top 100 changemakers of 2020 for the literacy work of Magic Torch Comics, works regularly for the Scottish Book Trust as a digital storyteller and is one of the artists in residence for the Scottish Storytelling Centre's 'People's Parish' project. His work has been published by award winning independent publishers Floris Books, 404 Ink, Haunt Publishing and most recently the Scottish Arts Club.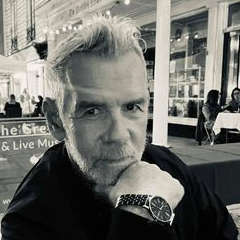 Jason Quinn
Jason Quinn is an editor at Panini UK and has edited and written for many comics over the years. He is the current writer of Hero Time Presents: Batman. Several of his books for Campfire Graphic Novels have won awards including Gandhi: My Life is My Message and The Kaurava Empire. He is also one half of the Brothers Quinn who have recently released The Jolly Bloodbath, a novel for kids aged from 8 to 108. He has also written for the likes of Spider-Man, Ben 10, Commando, Barbie and many more.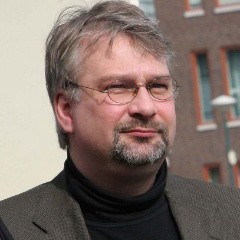 Chaz Elliott
Hobby Game Industry Veteran
Games Workshop, Wizards of the Coast, Monolith Games, Mythic Games
Warhammer, Warhammer 40K, Magic The Gathering, Conan the Boardgame - Darkest Dungeon the boardgame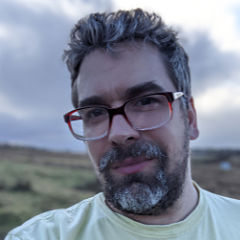 Hereward L.M. Proops
Hereward L.M. Proops is a psychotherapist and lecturer at Lews Castle College UHI. He's also got an encyclopaedic knowledge of old horror movies, nerd culture, and retro video games. His writings have been published in various speculative fiction magazines and small press anthologies, most recently a story in the shared world anthology "This Twisted Earth" from Six Minutes to Midnight Press. He has self-published a number of short stories and novels through Amazon, including his island-set historical-fantasy adventure "The Sound of Shiant" and the novelette "The Degeneration of Hortensia Phrigg".