OH!CON 2022
The Outer Hebrides' first comic con!
It was a great day! We saw hundreds of people through the door and raised over £500 for local charities.
Our thanks to...
A huge thank you to our fabulous guests – you were the greatest!
Thanks to everyone who contributed art to the gallery and Scott from Glyph Arts for exhibiting on the day. Massive congratulations to our art competition winners, Ray Hebie and Eva TM!
Thanks too to everyone who entered the cosplay masquerades – we were astounded by the costumes!
And, lastly, thank you if you came along to any of the OH!CON events – your support and enthusiasm made our day!
Here's a taste of what went on...
Before
In the run up to OH!CON, there were cosplay workshops at the library and An Lanntair ran character design and superhero emblem workshops.
Cult Movie
Our screening of 'The Earth Dies Screaming' with special introduction by Hereward Proops kicked off OH!CON on Thursday.
Quiz night
On Friday, twelve teams pitted their geekiest knowledge against each other in Stornoway Library. A big nerdy well done to Quizzilatiop Over-Thruster – the first OH!CON quiz champions!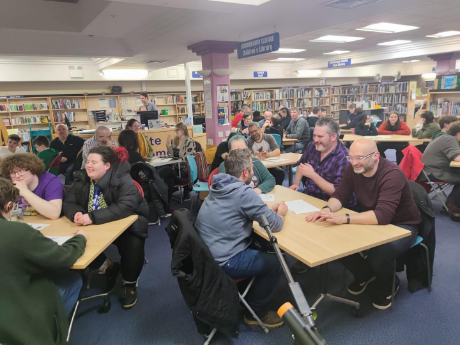 And on Saturday, OH!CON began in earnest...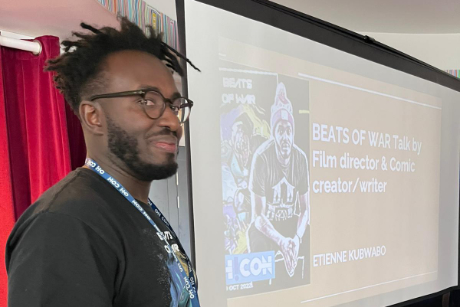 There were workshops and talks covering topics from writing and drawing comics, to creating robotics, to the business of games, and the history of the Beano.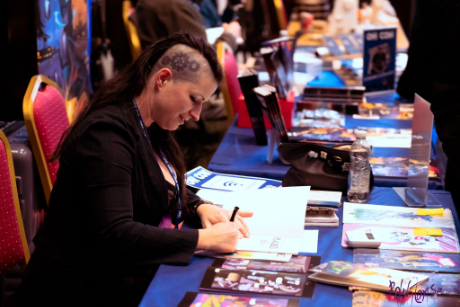 Incredible guests including Ben Aaronovitch, Paul Bristow, Gary Chudleigh, Chaz Elliott, Etienne Kubwabo, David Powell, Jason Quinn, and Tanya Roberts.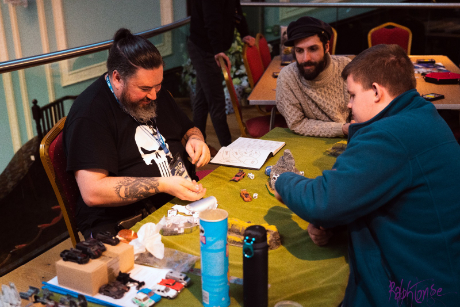 Great gaming sessions provided by Gateway Nerds and Western Isles Wargamers, a unique arcade machine designed by UHI, and VR sessions.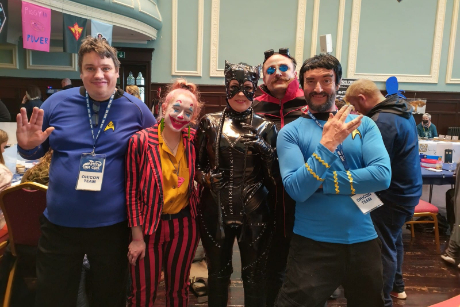 Lots of fabulous costumes – we saw imperial stormtroopers, federation starfleet officers, superheroes, supervillains, hobbits, daleks, and more.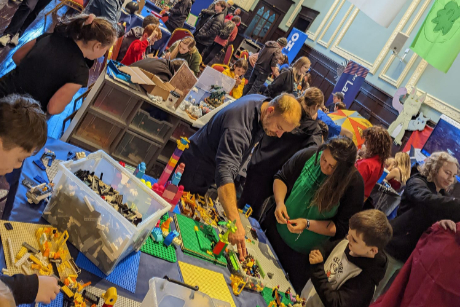 Activities including Nerf, Lego, figurine painting, a pop-up comics library, and green-screen photography.
And...
See more from the day on our social media